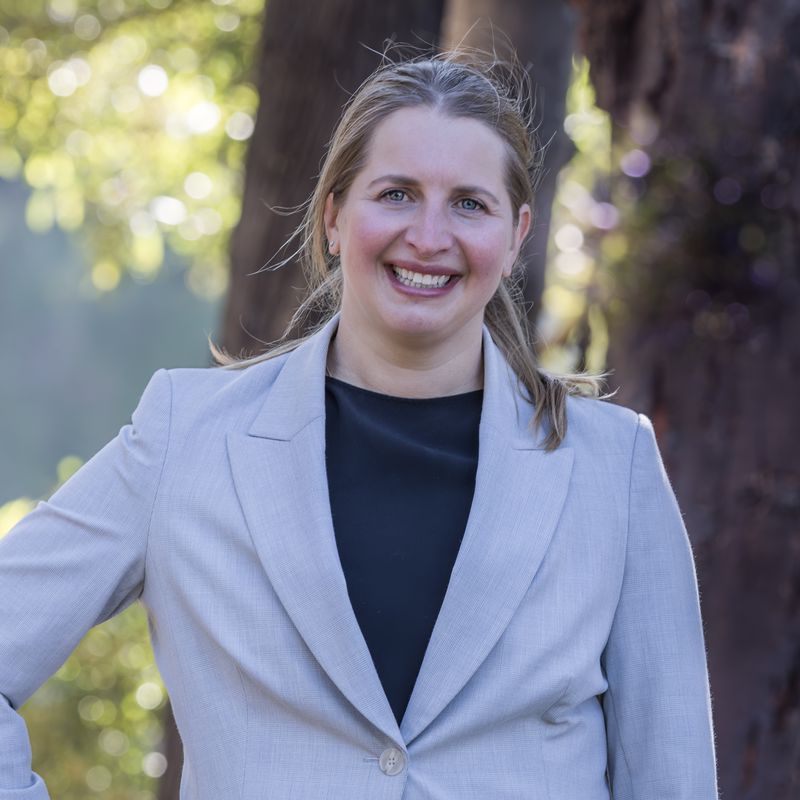 Elona Jaeschke
Director
0404 491 124
03 5426 4430
LICENSED ESTATE AGENT & REIV MEMBER.
As a Director at TCC Real Estate, Elona believes the key to building strong relationships is trust, competence and clear communication. Having gained invaluable career experience both abroad and at home, Elona clearly understands what it takes to turn a good property transaction into a great one, working hard to provide optimal outcomes in a relaxed environment.
Clients instantly warm to Elona; whether it's her genuine nature, local knowledge or that wonderful sense of humour, people tend to feel at ease in her presence and trust in her expertise.
Understanding of the different emotions clients often experience, Elona loves nothing more than meeting new people, building rapport and assisting individuals as she guides them through every step of their property objective. And it goes beyond providing a consistent professional service; to Elona, it's equally about her adaptability and down-to-earth approach.
With extensive experience buying and selling real estate, both professionally and personally, you can be assured the service Elona provides will continually exceed expectations. Enthusiastic, experienced, and passionate about all things property, Elona is a great asset to have your side.
A country girl at heart with a well-worn passport, nowadays Elona loves nothing more than spending time locally with her partner and two children, making the most of this great community she calls home.